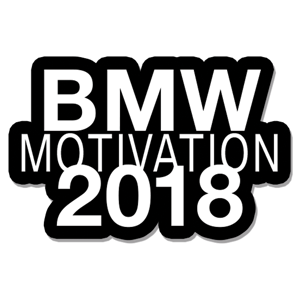 "BMW MOTIVATION 2018" was held on May 20, 2018 in Belgrade, at the site "BMW SERVICE 6+" at 33a Omladinskih brigada Street (New Belgrade).
BMW brought us back to past times and showed the future. From legends from the 1970s, through the famous "90s" to electric BMWs and vehicles that represent the future of the brand with their designs and modern technological solutions.
In addition to selecting the most beautiful car of the gathering in which all visitors participated, a competition was organized in three categories, which was evaluated by an expert jury:
OEM car
Best engine compartment
The best interior
" Special thanks for hosting this event BMW Club Serbia presents Delta Motors and BMW service 6+ "
We are pleased that they have recognized our willingness and ability to take a serious commitment to promoting the BMW brand and believe that the mutual cooperation between the club and these companies will show that the BMW community in Serbia is one of the largest in the motorcycle world.

BMW Museum in Belgrade
The prime place at the BMW Motivation gathering was occupied by specimens from the private BMW Museum in Belgrade owned by Mr. Predrag Obradovic.
We are glad that he has become our member and that the family of fans of BMW vehicles in Serbia is growing. We are also honored to be able to boast such a museum in Serbia on his behalf.
Once again THANKS to Mr. Predrag who has preserved these fine specimens and who is investing selfless love in our beloved BMW.