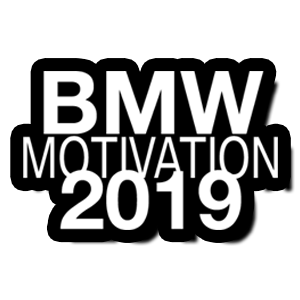 "BMW MOTIVATION 2019" was held on June 30, 2019 in Belgrade, at the "AUTOKOMERC Karting Center"
BMW Club Serbia thank you for being part of the
BMW MOTIVATION story again this year
Last year's BMW MOTIVATION 2018 proved to be a parable event for many in Europe, and this led us to make an even better event this year at which we wanted to give our visitors even more interesting activities and competitions.
This year, over 190 vehicles were parked at BMW MOTIVATION as well as specimens from the BMW Museum in Belgrade. We rounded up the whole story with sponsors who gave the contestants very valuable prizes.
" Special thanks to BMW Club Serbia for hosting this event to Delta Motors and BMW 6+ Service "
We are pleased that they have recognized our willingness and ability to take a serious commitment to promoting the BMW brand and believe that the mutual cooperation between the club and these companies will show that the BMW community in Serbia is one of the largest in the automotive world.

A big thank to the club sponsors who participated in BMW MOTIVATION 2019:
Zeder, Dr.Clean Drax, Kacimbas Autostyling, GRASS Chemistry Belgrade by Dolona Team, Blind Basrak Ltd., Monster Energy, School for Elementary and Secondary Education Milan Petrovic with students home from Novi Sad, Heavy fog – effects for celebrations.
Delta Motors
The company was founded in 2006 and operates in Belgrade in accordance with the latest BMW and MINI standards. Since 2007 it has been the official importer of BMW and MINI vehicles for Serbia and Montenegro, and since 2009 for the BMW Motorrad program. In 2017, the all-electric BMW i segment was officially introduced.
It has authorized service as well as a shop of original spare parts and accessories. The dealer network of this company consists of 6 centers – in Belgrade, Novi Sad, Nis, Mladenovac and Cacak.